Rodale Images Rodale Images; n/a Tad Ware & Company Yields: 1 serving Total Time: 0 hours 30 mins 1 tbsp. olive oil 2 bottles (8 ounces each) clam juice 1 c. chopped onions 2 leeks, thinly sliced 5 cloves garlic, minced 12 oz. small red potatoes, quartered 1 can (28 ounces) reduced-sodium chopped italian plum…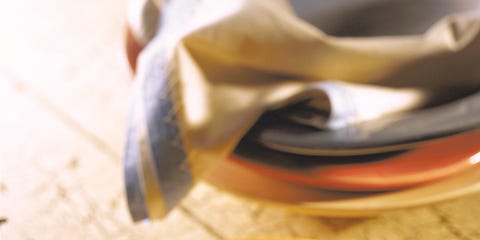 Rodale Images Rodale Images; n/a Tad Ware & Company
Yields:

1

serving


Total Time:

0

hours

30

mins


1
tbsp.

olive oil
2

bottles (8 ounces each) clam juice
1
c.

chopped onions
2

leeks, thinly sliced
5

cloves garlic, minced
12
oz.

small red potatoes, quartered
1

can (28 ounces) reduced-sodium chopped italian plum tomatoes (with juice)
1
lb.

halibut, cut into 2″ cubes
8
oz.

bay scallops
8
oz.

large shrimp, peeled and deveined
3
tbsp.

chopped fresh herbs (such as tarragon, basil, thyme, parsley)
salt
ground black pepper
In a Dutch oven over medium-high heat, bring the oil and 1/4 cup of the clam juice to a boil; add the onions, leeks, garlic and potatoes. Cook and stir for 3 to 5 minutes, or until the onions are lightly browned. Add the tomatoes (with juice); bring to a boil. Cook and stir for 10 minutes.
Add the halibut, scallops and shrimp; cook and stir for 5 minutes or until the fish is opaque and flakes easily when lightly pressed with a fork. Stir in the fresh herbs and salt and pepper to taste.
This content is created and maintained by a third party, and imported onto this page to help users provide their email addresses. You may be able to find more information about this and similar content at piano.io